Representations' editor Mary Ann Smart and authors Laura Tunbridge and Lydia Goehr on opera in Stockholm this weekend:
30 June 2017, 9.30 AM 

– 

01 July 2017, 4.00 PM 




Department of Culture and Aesthetics, Frescativägen 22B-26, Stockholm University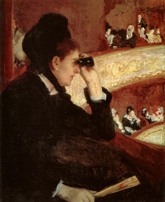 After the much-noted "performative turn" in the humanities, the diverse field of opera studies seemed destined to move into a new paradigm. Widely read studies like Tom Sutcliffe's Believing in Opera (1997) and David Levin's Unsettling Opera (2007) promised a more refined approach to operatic production, dramaturgy and mise-en-scène, while Carolyn Abbate, Elisabeth LeGuin and others argued for the necessity of making bodily presence and liveness the key concern of opera scholarship. Against this background, the conference "Opera and Performance" aims to map a wide array of current positions in opera studies: To what extent have the concerns and methodologies of performance studies impacted current research on opera? Have notions of performance and event replaced the traditional focus on the operatic work, or have these perspectives merged into new syntheses? What is the current state of the debate pitting liveness and presence against meaning and interpretation? What is the role of the body and its movements in scholarship that emphasizes dance, gesture and choreography as vital components of operatic performance? What status do concepts of media and mediation have in opera studies today? Furthermore, how do these methodological issues relate to recent developments in the art of opera, such as stagings that operate beyond the dichotomous clichés of Werktreue and Regietheater; experimental forms of music theatre that take place outside the grand institutions of mainstream opera; and operas intended to be experienced through digital media?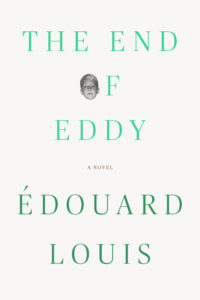 Michael Lucey's translation of The End of Eddy by Édouard Louis, published earlier this month, has just been reviewed in both the New Yorker and the New York Times. 
An autobiographical novel about growing up gay in a working-class town in Picardy, The End of Eddy at once captures the violence and desperation of life in a French factory town and provides a sensitive portrait of boyhood and sexual awakening.
The author, Édouard Louis, is a novelist and the editor of a scholarly work on Pierre Bourdieu. He is the coauthor, with the philosopher Geoffroy de Lagasnerie, of "Manifesto for an Intellectual and Political Counteroffensive," published in English by the Los Angeles Review of Books.
Michael Lucey, a member of the Representations editorial board, is a professor of French literature at the University of California, Berkeley. He is the author of Never Say I: Sexuality and the First Person in Colette, Gide, and Proust and The Misfit of the Family: Balzac and the Social Forms of Sexuality and translator of Returning to Reims by Didier Eribon.