Inventing counterfactual histories is a common pastime of modern day historians, both amateur and professional. We speculate about an America ruled by Jefferson Davis, a Europe that never threw off Hitler, or a second term for JFK. These narratives are often written off as politically inspired fantasy or as pop culture fodder, but in Telling It Like It Wasn't, Catherine Gallagher takes the history of counterfactual history seriously, pinning it down as an object of dispassionate study. She doesn't take a moral or normative stand on the practice, but focuses her attention on how it works and to what ends—a quest that takes readers on a fascinating tour of literary and historical criticism.
The topic of counterfactual histories has long engaged Catherine Gallagher. In addition to the essays in this new book, her "When Did the Confederate States of America Free the Slaves?" was published in the special forum Counterfactual Realities in Representations 98, and "The Formalism of Military History" appeared in our 25th anniversary special issue On Form.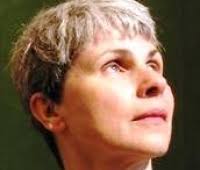 Catherine Gallagher is professor emerita of English at the University of California, Berkeley, and a founding member of the Representations editorial board. She is the author of many books, including The Body Economic: Life, Death, and Sensation in Political Economy and the Victorian Novel.