by Christopher Weinberger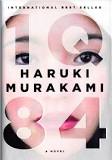 The essay begins:
In Anglo-European scholarship, theories of ethics in the novel over the last hundred years have drawn predominantly on the work of realist writers who, like Henry James (1843–1916) and Joseph Conrad (1857–1924), envelop verisimilar worlds in a literary haze, the multivalent ethos of which promises to resolve into real-life ethics under the right conceptual pressure. In Japanese scholarship, ethical criticism has similarly favored realist texts, bringing cultural studies approaches to the work of writers … who experiment with the capacity of literary language to represent the ambivalence and complexity of contemporaneous social experience. Despite methodological differences, ethical criticism in both Anglo-European and Japanese traditions of the novel has traditionally emphasized the mimetic capacity of the genre. This proclivity, in combination with the relative stagnation of studies on metafiction, has prevented recognition of an ethically driven reflexivity in the work of Murakami Haruki (1949–) and others.
Murakami has won international audiences and prizes, including the Jerusalem Prize and the Franz Kafka Prize, for novels describing how immersion in fictional worlds transforms the lives of characters. The Japanese literary community (bundan), however, has severely critiqued the ethics of his writing. Continue reading …
The recent metafictional novel 1Q84, by Japanese writer Murakami Haruki, has come under fire from literary critics for its apparent solipsism and misogyny. This essay argues that the novel makes a counterintuitive case for the continued relevance of novel ethics by pointing to the very real pressures that manifestly fictional beings—never mistaken for autonomous others and therefore never fully apprehensible as objects of empathetic identification—can place on characters and readers.
CHRISTOPHER WEINBERGER is an Assistant Professor in the Department of Comparative and World Literature at San Francisco State University. He is currently finishing a book manuscript, Triangulating an Ethos: Ethics of Self-Consciousness in Modern Japanese Prose Fiction. The manuscript examines formal experimentation, especially reflexive practices of self-critique, in Japanese prose fiction from the turn of the twentieth century in order to address critical issues in contemporary theories of novel ethics.