by Wang Jing
The essay begins:
Any creative act or event is first of all a response to the immediate physical and spiritual context of one's life. How does sound practice reveal its practitioners' and listeners' relation to their immediate living contexts? How do affective elements (those from the West, past and present, and those imagined, encountered, and constructed) transfer in sound practice? What kind of affective force does the work enact and generate among its listeners and between them and the environment? These are the questions with which I am most concerned in this article.
In contemporary Asian countries, including China, Vietnam, Indonesia, and Malaysia, among others, the term "new music" is used to refer to nontraditional music practiced in non-Western cultures. The adjective "new" is implicitly synonymous with the West and the modern. Thus we often hear that Asian sound practitioners are imitating what has already been done in the West. This kind of discourse is largely based on the technological development and theoretical concepts (as stated in English) that are impotent to capture the affective and intellectual dimensions of Asian sound practice. This article will focus on China's in particular.
Look for Cinderella's Glass Slipper
The Western history of sound art and experimental music often starts with such events as the futurist Luigi Russolo's manifesto, the sound poetry of the Dadaists, Marcel Duchamp's anti-retinal art, Pierre Schaeffer's musique concrète, and John Cage's 4'33". Also frequently cited in this history are Alvin Lucier's experimentations with the varied physical characteristics of sound, Murray Schafer's world soundscape project and acoustic ecology, and other variations of sound practice in the music and art worlds, including its aesthetic connections in experimental theater and American minimal art and land art, as well its sociopolitical connections with Fluxus and futurism. Though still controversial, sound art has in recent years found its way into museums, galleries, and the art market on a global scale.
Like most of China's sound practitioners, I learned about these names, movements, art practices, and concepts through books, articles, videos, online radio programs, and exhibitions. This relatively well-documented history of sound art and experimental music in the West, as well as the relatively comprehensive system of criticism, education, funding, residencies, and exhibitions or festivals provide something of a glass slipper by which sound practice can be measured in China.
What sound art is and who owns its "intellectual property" remains a mystery upon which light is occasionally shed during public conversations and criticism. At the 2pi Festival, an experimental music event, the critic Ruyi Li commented that Chinese musicians are making sound art in a rock music way. China's early sound practice did indeed originate from the underground rock music scene, a unique derivation that deserves further analysis. In a workshop titled "Chinese Experimental Music" in the Department of Sound at the School of the Art Institute of Chicago in 2011, an audience member asked, "What's the role of the West to China's experimental music?" Fan Wang's response, "The West is a condiment," elicited a laugh. Wang, known as the first experimental musician on the Mainland, holds a strong personal sonic aesthetic, which is hardly ever explained properly well stated and translated. He is an autodidact, often playing with instruments, tools, synthesizers, and software in his own instinctual way, like the bricoleur described by Claude Levi-Strauss, whose "universe of instruments is closed and the rules of his game are always to make do with 'whatever is at hand.'"
I am not suggesting that we should abandon existing Western sound practice and theories, nor am I suggesting that we look instead for authentic Chinese sound. As the Hong Kong-based sound artist and scholar Samson Young points out, "The pursuit of an authentic Chineseness in contemporary Chinese music runs the danger of essentialism." He suggests that authenticity should be treated as a productive strategy, a form of strategic essentialism using the example of the Buddha Machine project. The Buddha Machine was created by the duo FM3, the musicians Zhang Jian from Beijing and Christiaan Virant, originally from the United States, but a resident of Beijing since the age of 18. The group adeptly combines the traditional guqin with electronic instruments. However, the duo is more keenly interested in making commercially successful electronic music than in developing sound aesthetics or the social aspect of the art of sound. Without denying the value of commercial electronic music practice in China, I will be focusing on noncommercial sound practice here. Continue reading …
This article proposes that China's sound practice does more than simply provide cultural content for already existing sound making and performing formulas. Beyond this, it also affords "affective listening," a mode of listening that acknowledges the coexistence of the somatic, relational, and spiritual relations among participants and the environment.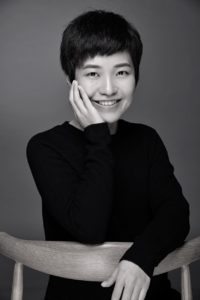 WANG JING is Associate Professor in the College of Media and International Culture at Zhejiang University, China, and a sound events curator in the Chinese cities of Hangzhou and Shanghai.