by Branka Arsić
The essay begins: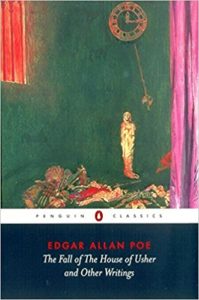 Notoriously weird things occur in Edgar Allan Poe's world, things in fact so bizarre that some readers dismiss them as mere exaggerations, whereas for others they amount to philosophical dilettantism. The list of the weird occurrences in Poe is long, but perhaps most famously: human wills are rendered so powerful that they transport the dead back to life; matter is able to transcend decay, whereas dead bodies, even when dismembered, pulsate with vitality; spirited forces—from minds to presumed supernatural agencies—are endowed with power to generate physical phenomena, such as inarticulate sounds and styled whispers, or to affect the physical by animating or stalling its motion, altering its figuration through various mergings and disseminations of particles of matter. Additionally, the natural and material is afforded immanent life, enabling it to become otherwise without any intervention by divine powers or by anything immaterial at all. Thus, stones and rocks sometimes feel and experience, plants are said to enjoy or suffer, and even planets and elements, as the end of Poe's prose poem Eureka postulates, are found to be happy and joyous.
How, then, are we to understand such instances? A long tradition of critical reading has explained away Poe's allegedly weird preoccupations by classifying them as gothic devices mobilized to fuse the strange with the pleasing and to appease the morbid by styling it into the fantastic, while simultaneously spellbinding the reader by means of the cultivated terror Poe depicts. But as I will be arguing, that approach—which reads Poe as a romance-goth—is weak, because it reduces to the aesthetic phenomena that are in fact often scientific, summoned by Poe from domains as different as biology, geology, astronomy, or medicine. For instance, when the claim that death is a radically slowed-down life is taken not as scientific but as a narratological device allowing the dead to revisit the living, and thus generate horror, the aesthetic is made to function as a normalizing shield protecting a dualistic ontology (which posits the divide between spiritual and material, takes matter to be inert, and establishes clear taxonomical topographies that separate beings into their proper existential niches). In that way we are assured that Poe's anomalous worlds are not really anomalous but merely abstractly or aesthetically so. By ideating and thus anesthetizing Poe's propositions, the "aesthetic" approach—where aestheticization refers to the content of his narratives, not to their form—weakens the challenge those propositions pose to Western ontology, making us overlook just how seriously Poe was invested in critiquing it, dedicated, as Joan Dayan has argued, to "debunk[ing] the cant of idealism." That tradition of criticism turns into "romance" his deadly serious ontology, which, Dayan claims, is monistic (enabling the "convertibility" of spiritual into material), committed to "a radically physical world," and so "attach[ed] to materiality" that even if there are "phantoms and rarified presences" in his stories "they are always seen through or next to the collateral flesh and blood remnants." As I will argue here, this commitment to the physical, which Poe's ontology understands as inherently vital, manifests as a ceaseless experiment with processes of becoming and transformation, which undoes the existential status quo of beings and persons. His propositions thus resist being aestheticized as romance, for as Dayan also argued, "'romance' . . . always serves the status quo" by "mythologiz[ing] an inwardness," whereas Poe shatters the coherence of any inwardness, reducing it to the material supposedly external to it. Finally, and most straightforwardly, the anesthetization of Poe's narratives, their domestication as aestheticized gothic allegories, must be resisted also because a lot of what he wrote enacts strange ontologies without ever rendering them gothic. (What, for instance, is specifically gothic about paranoid obsessions, perverse desires, or even feeling plants?) Continue reading …
This essay revises the inherited understanding of Ruskin's theory of pathetic fallacy by positing that his ideas are close to theories that oppose any strict division of phenomena into persons and things. To elaborate this point, the essay investigates Poe's "The Fall of the House of Usher," where inanimate things are rendered animate, claiming that such instances are far from being pathetically fallacious and, also, that Poe's ontology is in accord with that formulated by Ruskin.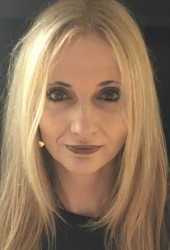 Branka Arsić is Charles and Lynn Zhang Professor of American Literature at Columbia University. She is the author of Bird Relics, Grief and Vitalism in Thoreau (Harvard University Press, 2016), On Leaving: A Reading in Emerson (Harvard University Press, 2010), and a book on Melville entitled Passive Constitutions or 7½ Times Bartleby (Stanford University Press, 2007), as well as coeditor (with Kim Evans) of a collection of essays on Melville entitled Melville's Philosophies (Bloomsbury, 2017).