Representations's Shorter Formats
Representations has long been known for its rigorous and substantial scholarly articles. But flying lower under the radar are our shorter interventions, published occasionally as Field Notes and Untimely Reviews.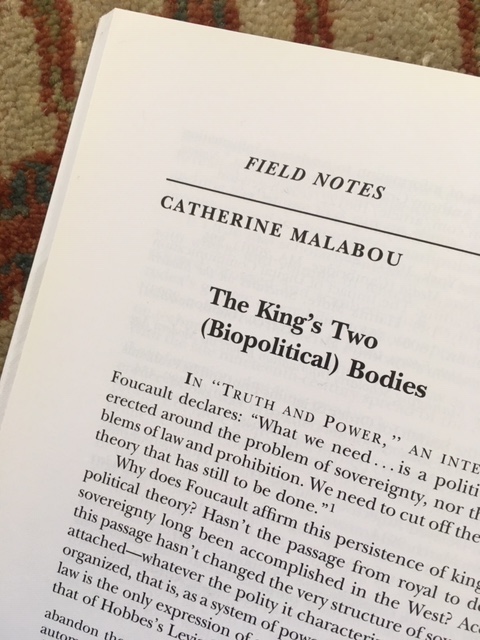 Field Notes, brief commentaries on the state of the disciplines, have been appearing in the journal periodically over the last decade. These short essays typically arise in response to specific current issues in the intellectual arena. Recent Field Notes include Bernard Stiegler's essay "The Digital, Education, and Cosmopolitanism" and Brianne Cohen's "Slow Protest in the Occupation of Cambodia's White Building."
Now, in our most recent issue, we've launched our first Untimely Review, a new feature for reengaging with important critical works of the past, with Whitney Davis's "Triple Cross: Binarisms and Binds in Epistemology of the Closet." 
We welcome submissions in either of these categories–and, of course, we continue to welcome submissions of full-length articles as well. See our submission guidelines.