Congratulations to Representations editorial board member Andrew F. Jones.
Jones, professor and Louis B. Agassiz Chair in Chinese in the East Asian Languages and Cultures Department at UC Berkeley, has been awarded a 2015 John Simon Guggenheim Memorial Foundation fellowship. Jones was selected as one of 175 scholars, scientists, and artists across the United States and Canada who have shown "prior achievement and exceptional promise" in their work.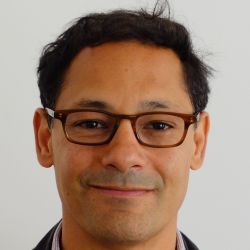 At Berkeley, Jones teaches modern Chinese literature and media culture. His Like a Knife: Ideology and Genre in Contemporary Chinese Popular Music (Cornell East Asia Series, 1992) was the first book-length study of the emergence of Chinese rock music in the years before and after the Tiananmen movement of 1989. Yellow Music: Media Culture and Colonial Modernity in the Chinese Jazz Age (Duke University Press, 2001) explored the cultural history of modern Chinese music, tracing its emergence from out of the complex musical and media topography of colonial Shanghai in the 1920s and 1930s. With the support of the Guggenheim foundation, he will complete a book entitled Circuit Listening: Chinese Popular Music in the Transistor Era, which will listen to the sonic history of the long global 1960s from the perspective of a place that is usually dismissed as marginal to the musical revolutions of those years. The book will attempt to write China back into the narrative of how we hear the explosion of new popular musics for which these years are famous; and by the same token, reinsert the "global" into our sometimes hermetic sense of Chinese cultural history in those years.