Representations editor Thomas Laqueur wins AHA's Mosse Prize & McGill's Cundill Prize for The Work of the Dead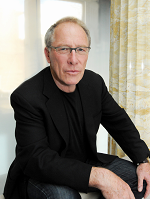 Thomas W. Laqueur, Helen Fawcett Professor of History at UC Berkeley, has been selected as the winner of the George L. Mosse Prize by the American Historical Association and the Cundill Prize in Historical Literature by McGill University. Both honors are in recognition of Laqueur's book The Work of the Dead: A Cultural History of Mortal Remains (Princeton University Press, 2015).
Calling him a "modern Charon," the Mosse Prize committee noted:
Laqueur's haunting book brilliantly tackles a fundamental historical question: how humanity relates to the dead. His magisterial account establishes that throughout the premodern and modern periods, the world has never been disenchanted; the dead have always had agency in defining what it means to be human.
Laqueur will be awarded the Mosse Prize at the AHA's 131st Annual Meeting in Denver, Jan. 5-8, 2017. In winning the Cundill Prize, Laqueur also receved an award of $75,000.