Death With Interruptions premiere and associated events 
In conjunction with the premiere of the opera Death with Interruptions, co-created by Representations founding editor Thomas Laqueur, two free public discussions will be held at UC Berkeley. Based on Nobel Prize winner José Saramago's novel of the same name, Death with Interruptions features music composed by Kurt Rohde and a libretto by Laqueur.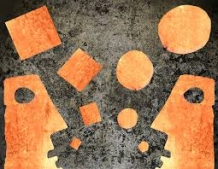 On Wednesday, March 18, longtime Saramago translator Margaret Jull Costa will join in discussion of the opera with Dennis Washburn (Jane and Raphael Bernstein Professor in Asian Studies and Chair of Comparative Literature at Dartmouth and translator of the forthcoming Norton edition of Tale of Genji), Robert Alter (Class of 1937 Professor of Hebrew and Comparative Literature at UC Berkeley and translator of Genesis and The Five Books of Moses), and Paula Varsano (Associate Professor of East Asian Languages and Cultures at UC Berkeley and translator of premodern Chinese poetry). The event will take place from 5:00-7:00 pm in Room 308A in the Doe Library.
On Thursday, March 19, Representations editorial board co-chair Mary Ann Smart leads a discussion of the opera with Laqueur, Kurt Rohde (Professor of Music at UC Davis), Majel Connery (Mellon Postdoctoral Fellow and Visiting Assistant Professor in the Department of Music at UC Berkeley and co-founder and executive director of Opera Cabal), and Shalom Goldman (Professor of Religious Studies and Middle Eastern Studies at Duke University). The event will take place from noon to 2:00 pm in 3335 Dwinelle Hall.
Ticketing information for the San Francisco performances at ODC Theater on March 19 and March 21 can be found on the Left Coast Ensemble's website.
A free noon concert will be offered Monday, March 16 at UC Berkeley in Hertz Hall. Please see the event listing for more information.