NOW AVAILABLE
In recognition of the impact of Covid-19 on campus instruction and the rise of unplanned distance learning, UC Press is pleased to make Representations and all of its online journals content free to all through June 2020.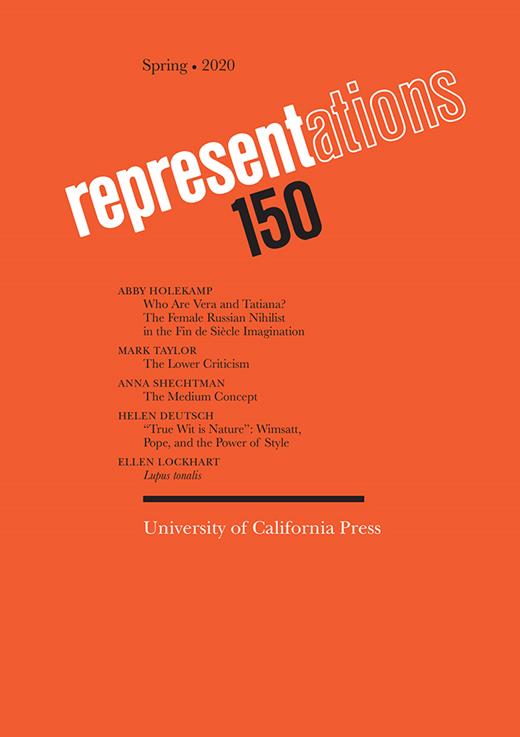 ABBY HOLEKAMP
Who Are Vera and Tatiana? The Female Russian Nihilist
in the Fin de Siècle Imagination
MARK TAYLOR
The Lower Criticism
ANNA SHECHTMAN
The Medium Concept
HELEN DEUTSCH
"True Wit Is Nature": Wimsatt, Pope, and the Power of Style
ELLEN LOCKHART
Lupus tonalis
---
Upcoming in Representations 151: Kathryn Crim on Jen Bervin's Silk Poems, Ian Duncan on Darwin's aesthetic science, Danielle Simon on Italian television, Paulina Hartono on the sound of Chinese Communist radio, and Todd Olson on zoological osteology and art-historical method in early twentieth-century France. Available in August.